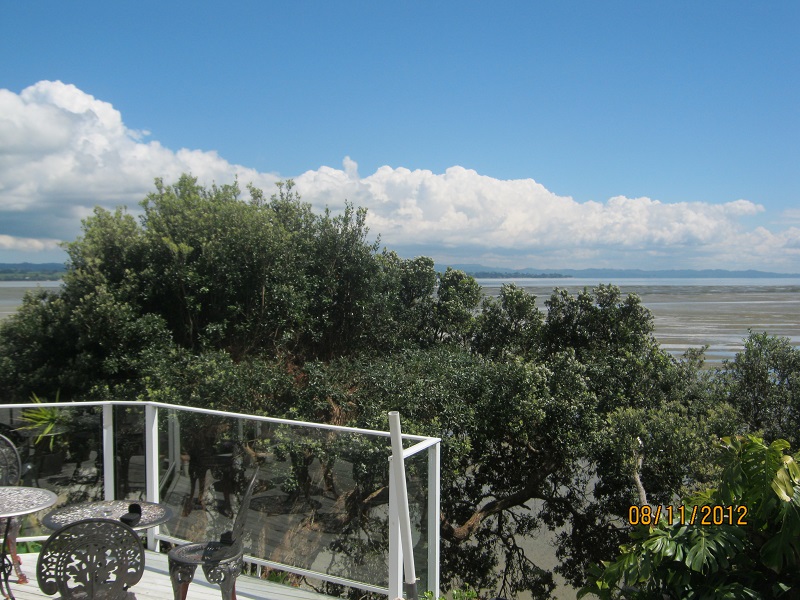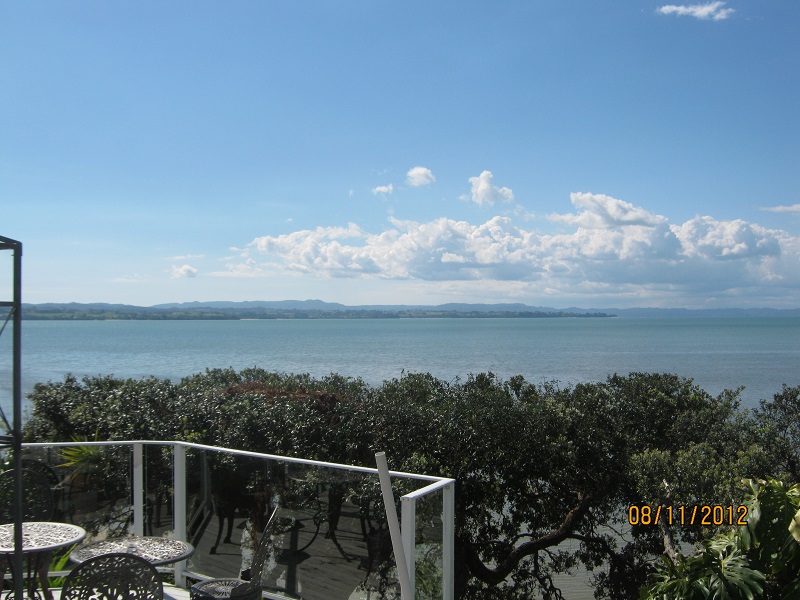 drag the arrow to the right (before) and left (after) to see the before and after shots.
Pruning
There are many great reasons to prune your trees.
We are often called to look at a tree that a client reluctantly feels has to be removed due to shading of the house/backyard or view, power line interference, or storm damage.
Our expertise in understanding the behavior of specific tree species, gives us the knowledge to search for a solution that enables the client to keep their tree and minimize the undesirable impact on the owners. Whether you need clearance from around power lines, reduction of the canopy, crown lifting the tree to maximize clearance from underneath, or strategic pruning to reduce bulky foliage, our arborists will endeavor to find a way to get the result you are looking for and allow you to keep your lovely tree.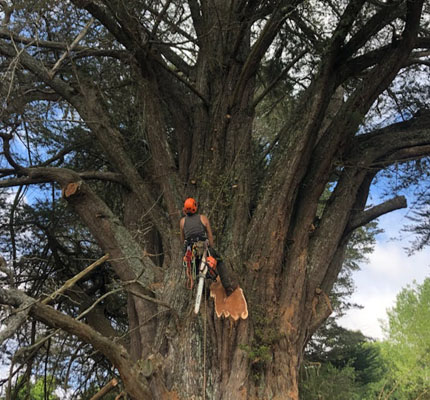 The health of many trees can be vastly improved by regular pruning. Hedges, in particular, require frequent pruning to keep the foliage tight and fresh and away from paths, and property.
Removal of targeted limbs can greatly reduce some tree's risk of splitting during storms. The practice of proactively removing the dead branches from trees minimizes the chances of these branches damaging people and property when they do eventually fall away from the tree.
Fruit trees are a huge asset to have for any homeowner, and for schools and businesses alike. They do require special care and knowledge as the correct pruning will make a huge impact on the size and abundance of your fruit. It is important to know if your tree produces fruit from last season's growth, as removing too much of this will mean less fruit for next season. We are trained professionals and know when and where to prune correctly to maximize your bounty from these great trees.