Palm Removals and Trimming
How can we help you?
Contact us by phone or submit the form to get a free no-obligation quote.
Contact Us >>
Why Choose Us?

Range of services

Quality and expertise
Reliability and communication

Health and safety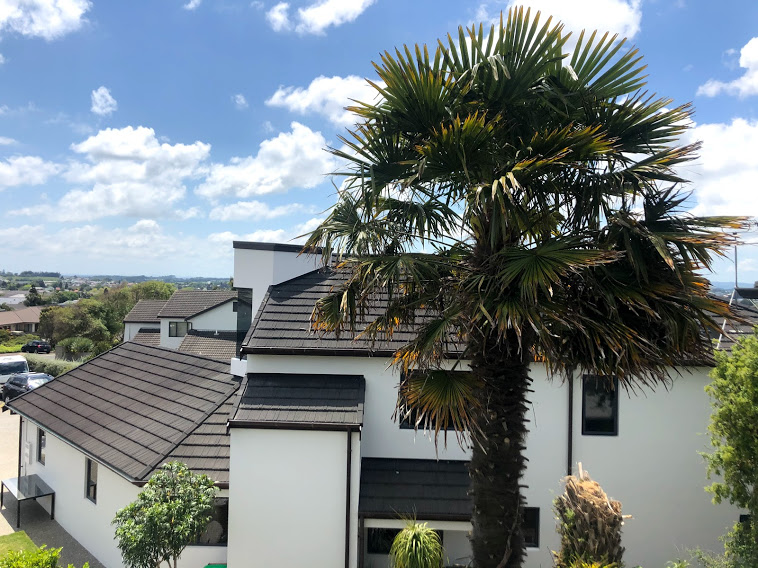 Palm Removals and Trimming
Palms are unique organisms and present their own set of characteristics. Care needs to be taken in their removal as the "wood' does not behave the same way a tree does. It is heavy and fibrous, and will eat the inside mechanisms of a chainsaw and ropes. As specialists in palm removals, we will often harness the assistance of machines, or use modern rigging techniques to bring them down safely and efficiently. If you want to keep the palm, good maintenance is imperative to create a tidy appearance. Some palms have toxic thorns and precautions must be taken when trimming them.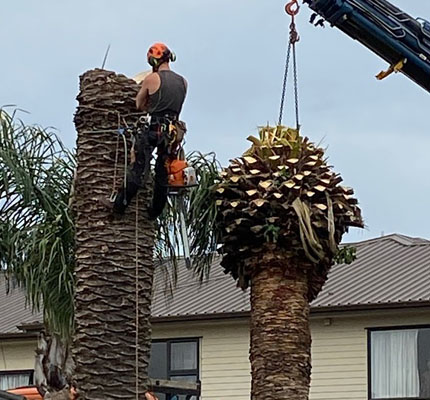 What Our
Clients Say
We must comment on the efficiency of your team. After carefully considering the job, they had the tree perfectly placed on the ground. Two hours later the job was completely done! Excellent.
– Thanks. Peter
We have called The Treeman several times over the years and on each occasion received good considered advice, as well as prompt, friendly and competent service, even when at necessarily short notice.
– Peter, from Karaka
We have used the services of The Treeman over several years now and have always been happy with Mike's advice and attention to our requirements. His well organised team are always very courteous and obliging. We are more than happy to recommend Mike Jarvis, "The Treeman.
– Rob, from Papakura