About us
Mike Jarvis –
Owner/Operator
Mike Jarvis, along with his wife Trish, lead The Treeman team which opened for business in 2005. With 35 years as a qualified horticulturist and arborist who trained at one of the best arboricultural colleges in the world, Mike's knowledge of trees is exceptional. As members of the NZ Arboriculture Association you can be confident we have the skills required to take care of your tree needs professionally. We hold a Site Safe passport which gives added confidence we comply with health and safety standards when working on your site.
Mike is a New Zealand Primary Industry Training Organisation (NZPITO) Assessor and has had the privilege to train many arborists. He has put together a brilliant team who are highly skilled and perform at the standard The Treeman demands, with honesty and integrity.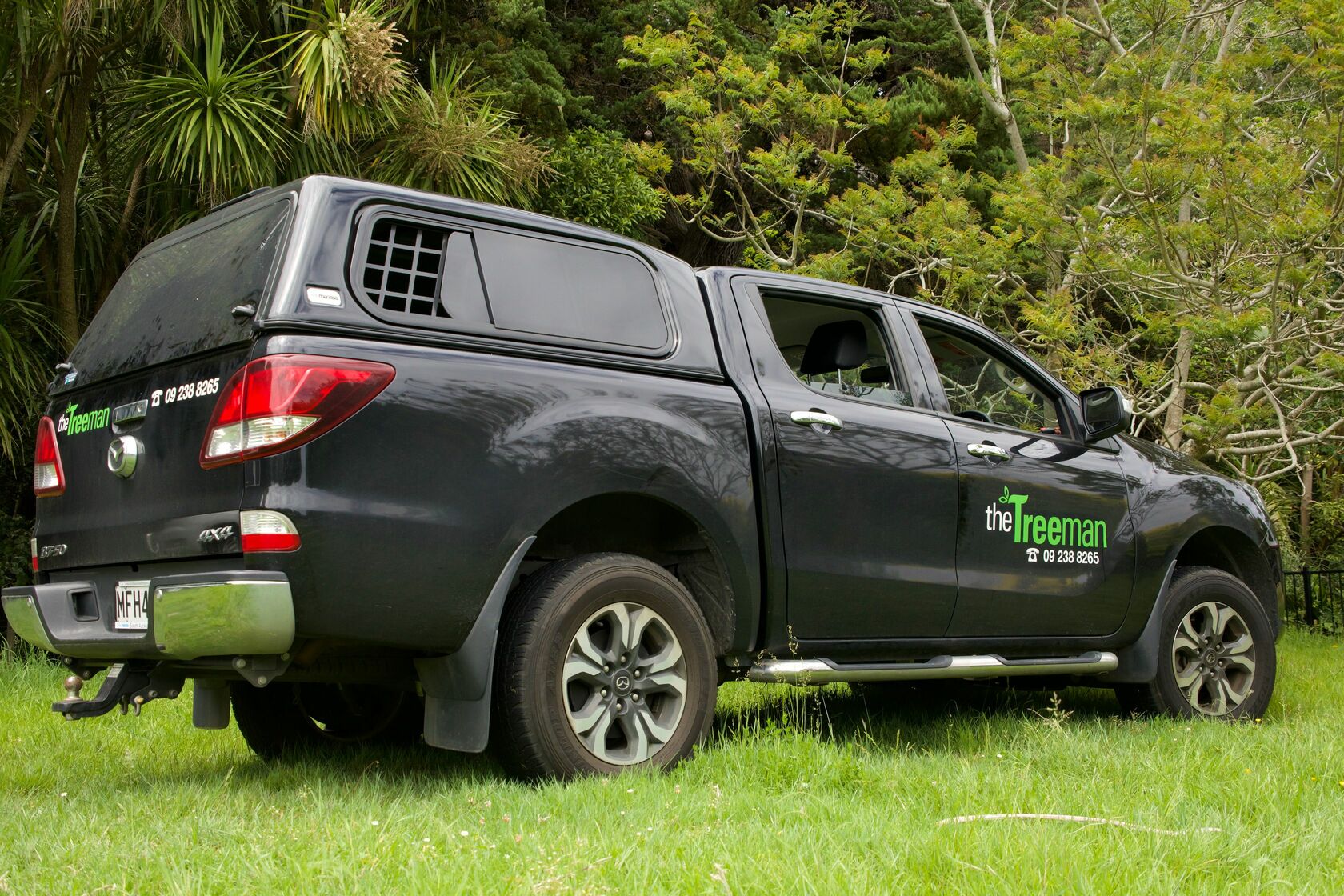 We offer a full range of quality tree services at affordable prices
Meet Our Team Of
Professionals At The Treeman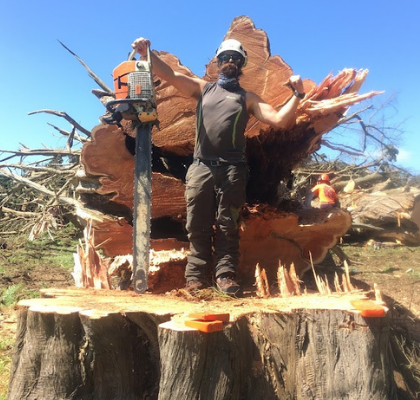 Brian
Brian's career with Mike spans more than 20 years. He has exceptional experience and knowledge about trees and has a brilliant eye and finesse in creating natural aesthetics in pruning trees.
Dave
Dave came to us looking for a career change and has successfully qualified with an advanced certificate in Arboriculture. He is an excellent climber, and along with Mike. supports the training of the latest recruits to The Treeman. He is also a proud dad of 3 and enjoys spending time playing with the kids.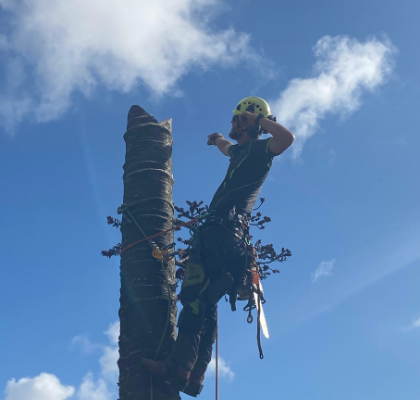 Lee
Lee came to us straight from school after persistently asking for a job. He is passionate about his career and is now a fully qualified arborist capable of transforming a problematic tree into something beautiful. He continues to improve his skills and his training.
Paul
Paul worked for us while gaining his qualification and is now a fully qualified Arborist. He is strong and agile, and is rapidly becoming an exceptional climber. He brings an interesting eclectic mix of music to the workplace educating and amusing other members of the team.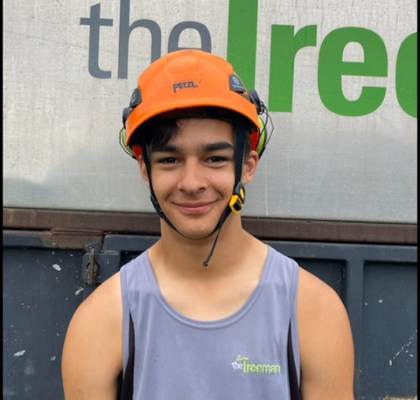 Brody
Brody started with The Treeman after leaving school and is now a qualified Arborist. He is continuing his training to improve his skills and is sure to make a great climbing arborist. He comes from impressive lineage, with his dad and uncle both being superb climbers working with Mike 20 years ago.
Linda
As a qualified Arborist, Linda is a valuable member of the team. She is methodical and dedicated to improving her skills and sharing her knowledge. When not working she is kept busy with her 2 lovely daughters.
The Team
All the crew unite to form an awesome team with an incredible amount of professionalism and integrity. They are friendly, and generous with their advice, and great at their job. You will not be disappointed when you use The Treeman for your tree care needs.