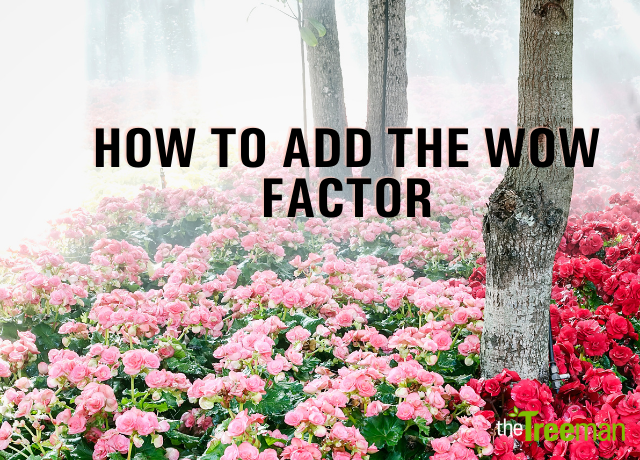 25 May, 2021
Adding the wow factor
Landscaping around your trees can create a bit of magic.
If you lift the crown of your trees, it offers a glimpse at a handsome trunk but also gives opportunities for further landscaping. Adding interest under your tree is a great way to create a focal point and the wow factor in your garden.
Whether you are doing this with underplanting, hard landscaping, or eclectic features there are a few things to remember.
Do:
Use rocks as a feature instead of digging around the root zone or to help protect the tree trunk.
Add structures to encourage relaxing, maybe a garden seat or a swing.
Add lighting to create a magical nighttime scene and highlight the tree from below.
Underplant using plants that can cope with the restricted light eg. ferns.
Choose very small plants if the tree has an abundance of buttress roots, and choose plants with some longevity eg. Clivia or Renga Reanga Lily
Add something fun or sophisticated as a talking point eg.  a  bronze statue or a painted cow!
Mulch under the tree to ensure there is plenty of moisture for any extra plants.
Don't:
Raise the soil level as this will rot the trunk.
Pile mulch high up around the trunk.
Damage roots as you plant and dig around the root zone
Whatever you do, have fun creating and think of using lots of different textures and colours in your landscaping plans. It doesn't always have to be about the flowers there is plenty of different colours in foliage.